Click on the underlined links to find out more.
During the third step of this Wizard, you can further indicate your personal information:
Specify your residence information - street address, city, country, state (for United States of America), and ZIP/postal code.

Specify you contact information – general, mobile phone, and fax numbers. Phone numbers are arranged in three edit fields – Country code, Area code and Phone number – so you could indicate all the needed phone number details. Additionally, the 'Extension' edit field is available for general phone number to enter the internal extension.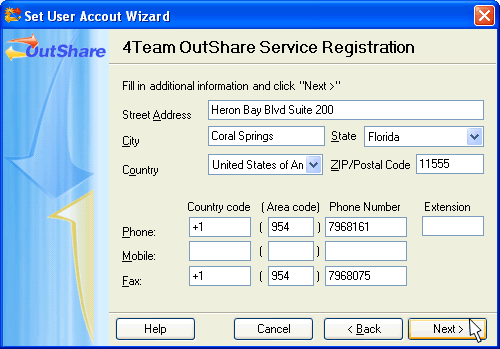 >> Next Step: Enter security information
<< Previous Step: Enter your general information