Click on the underlined links to find out more.
The Sharing Settings tab is opened, when you click its title on the right pane of the form. This tab allows you to start/stop sharing a selected folder, to set and manage sharing filters for a folder or to apply the same synchronization and sharing settings to all subfolders of the particular folder, which have the same type.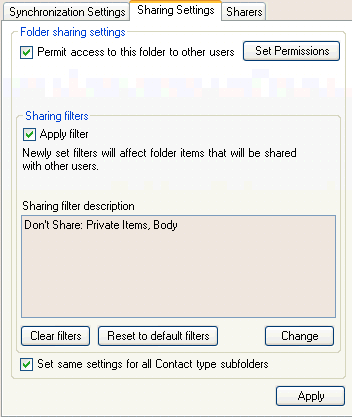 Note: If there is no connection with the server, the contents of the Sharing Settings tab and all the controls are disabled.