Click on the underlined links to find out more.
When you click the Add button

on the 'Permissions' form, the 'Select Contacts' form is opened to select the preferred (s) and/or (s) to set access to the chosen . Selecting user groups further allows setting the same permissions to all users belonging to the user group simultaneously.
Additionally, you may also access the 'Import Users' form designed for importing users from Outlook Contacts and Active Directory by clicking the Import users button

located below the 'Users' and 'User Groups' tabs.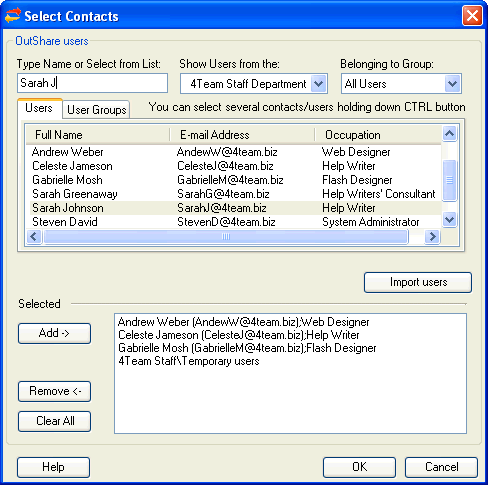 Note: To access the 'Permissions' form, you may also click the Set Permissions button on the 'Public Folder Properties' form when the relevant Public Folder is selected on OutShare Folders tree.