Click on the underlined links to find out more.
If you are working in and wish to cut the connection with the server for a short time, you can switch to in the following ways: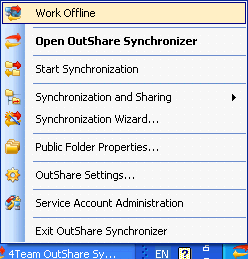 The Synchronizer icon on the taskbar notification area indicates that Synchronizer has switched to offline state:

. Button and menu items on the main Synchronizer window change their name to Work Online.
Note: The Synchronizer icon on the button and menu items indicates the current Synchronizer status.