Click on the underlined links to find out more.
You can set synchronization options on the Synchronization Options tab of the form: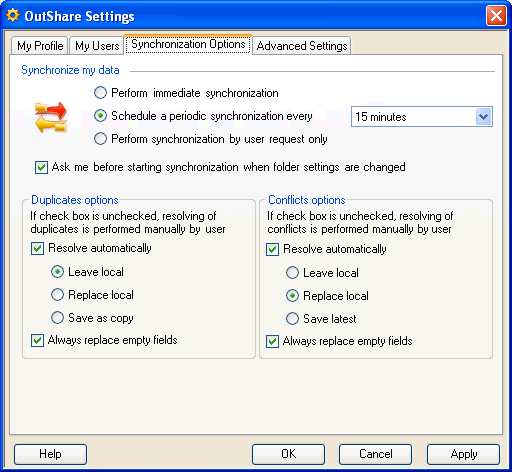 In the Synchronize my data section, you can . The Duplicates options and Conflicts options group boxes allow you to .
Additionally, you can see the Ask me before starting synchronization when folder settings are changed check box on this tab. If you clear it, the corresponding will not be shown and the synchronization process will start automatically each time when synchronization/sharing settings are changed for some folder on the form.
Note: The confirmation dialog mentioned is not shown if is selected.